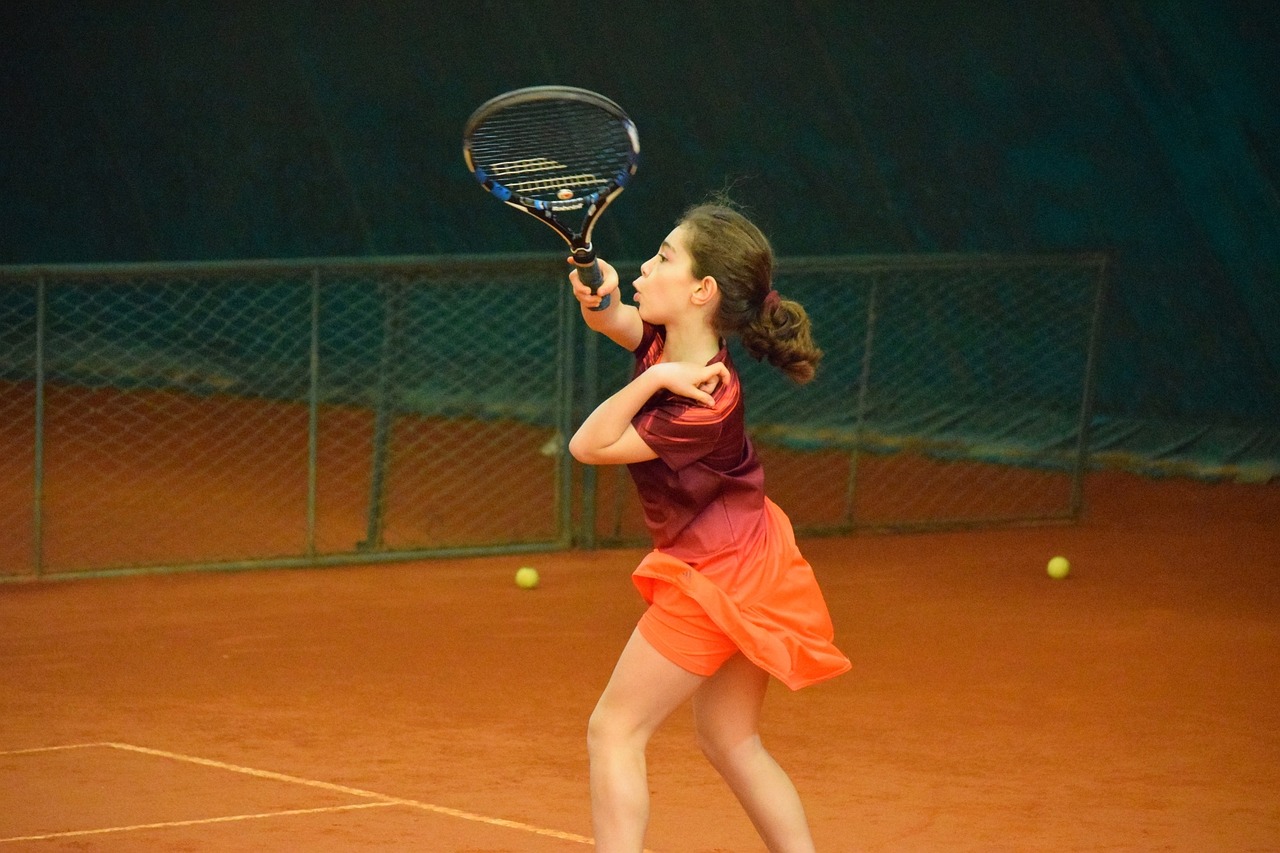 The ANZ Tennis Hot Shots program is all about one thing, teach kids tennis. It is a carefully designed program that can help every child of every age group, no matter their physical ability and enables them to interact with other kids in a positive and healthy way.
The Hot Shots program is played on smaller courts with slightly modified equipment, lower nets and different coloured lower-compression balls that do not bounce too high.
There a four fun packed stages (Blue, Red, Orange and Green) and all looked after by qualified Tennis Australia coaches that will guide the kids through every step of the way.
Involving Your Kid In Hot Shots
Tennis Hot Shots is not just about teaching your kids tennis, it is also fun and a great way to get your children out of the house and embrace a healthy lifestyle.
The program does focus on agilities, flexibility and speed but also on the social side of things to enjoy sport and to make new friends along the way.
ANZ Hot Shots
Since its launch in 2008, Tennis Hot Shots has been one of the most popular sports programs for primary school children in Australia. An estimated half a million kids have gone through the experience in the last year alone.
ANZ has supported the program since 2014, and have a commitment to supporting tennis across Australia at the grassroots level.
Tennis & Life Skills
Tennis is a great way for kids to pick up life skills, it hones important strategic and problem solving solving skills , whilst also fostering strong work ethics, discipline and an all round sense of good sportsmanship.
Then doubles play and team events, such as competitions and inter schools tennis, teach kids important social skills and teamwork.
Tennis is also great for the whole family, the whole family can get onto court at the same time, not many sports are so flexible, and once learned tennis can be played for a lifetime.
The non-content and safe sport of tennis is great for kids to enjoy a healthy lifestyle. It is perfect in developing hand to eye coordination and moreover, tennis nurtures social skills.
What Age Should Children Learn Tennis
Most experts say that the perfect age for kids to get involved with tennis is at 5 or 6, when children reach this age, they have already quite developed motor skills and coordination and attention. Which helps them adapt much better to the demands the game can place on them.
This age is perfect to let the kids experiment with their racket shots, balancing the ball and coming into contact with the basic techniques of the sport.
The whole point of Hot Shots Tennis is to help kids become accustomed to the court, its dimensions, to the handles and weight of the rackets and balls.