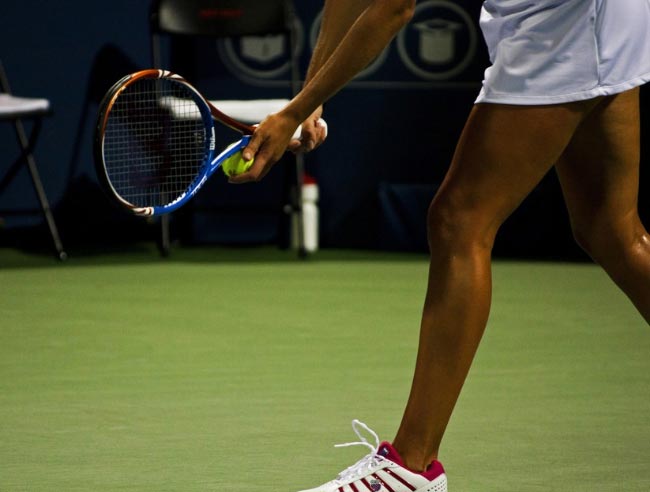 Playing tennis on slower courts generally means that rallies are longer and therefore playing percentage tennis is more advisable than going for more risky winning type shots.
How do you perfect a percentage game and not let natural enthusiasm take control over you. It is a good idea to introduce this type of play when you are playing socially to perfect the shots and see the benefits.
Percentage tennis basically means playing a match that each shot puts the odds in your favour, therefore taking each ball as it is presented and responding with the standard shot in reply. This type of game involves a lot of patience and concentration, Michael Chang was one of the best recent exponents of playing percentage tennis to a high success it must be said.
The following are ways and means to ensure you play a percentage game, and improve your chances of scoring more.
Net Gains
The first thing to master in keeping the ball in play is to clear the net. A good percentage player always reduces the margins for error and aim high to clear the net, preferably at its lowest point in the middle. This normally entails hitting cross court.
The Cross Court Game
Playing across the court reduces the likelihood of an error is you are hitting corner to corner which is the longest distance on the court. It has a secondary benefit which is reducing your opponent's ability to angle their ground shots. Playing cross court will generally keep you in the game, although there are fewer winning shots doing this.
For Use In An Emergency
Although regarded as one of the lesser shots in the game, the lob can be a useful tool and can get you out of many difficult situations. It allows you more time and to get back to a decent position, and if you are lucky it might force your opponent to make a mistake. Remember the whole strategy of percentage play is to keep you in the game. It then may give you an opportunity later to win the point.
Timing Is Of Utmost Importance
Playing a percentage game means waiting for the best opportunity to win the point. This may be when your opponent is out of position or a short ball or a high volley. You need to recognise when these opportunities arise and stamp all over them. Keep track of the score at all times before you play a shot that has a high degree of risk, at advantage against that would certainly not be the time to play a difficult smash.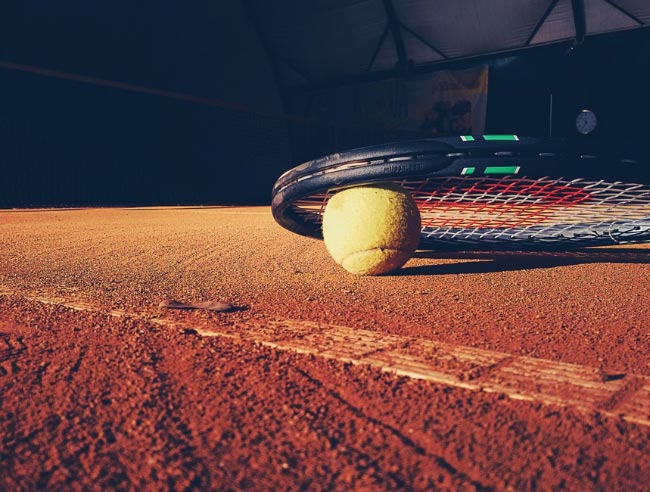 Make Sure of Your Strategy
Whilst playing percentage, give yourself the time to work out how to beat your opponent. You will have to be fit for this strategy to chase every ball. Fitness will enable you to get into position, stay patient and to test the endurance of your opponent. If your strategy is not particularly working be prepared to adapt your game.