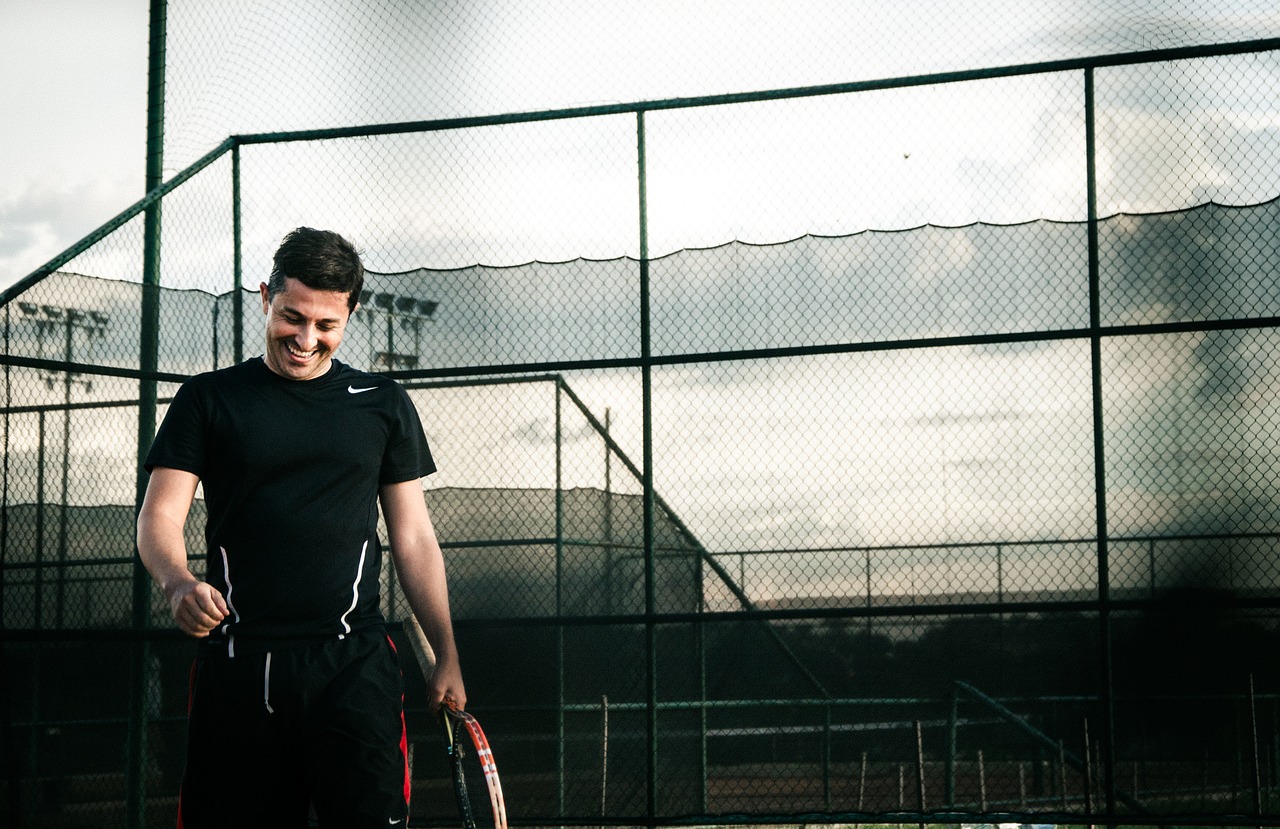 One of tennis's key qualities, especially at the lower levels, is in the manner that the game is played. The game of tennis has roots that go right back to the creme de la creme of society originally playing the sport. Royalty, clergy and high society all took up the fledgling sport at its very beginnings and made it popular for the masses to enjoy later on.
Etiquette is at the very foundations of the sport and insists that proper sportsmanship always takes place. Nothing can be worse in a game than some brat throwing tantrums like McEnroe, it upsets everybody on the court and importantly ruins the game. Nothing is worse than looking back on a match that you have either won or lost and feeling highly embarrassed with yourself.
Levels Of Tennis
No matter what level you play the game, it is important that you play with grace and as much sportsmanship that you can. If you look at the antics that the overpaid soccer players get up to on a football pitch, it is hardly a surprise that youngsters taking up the sport behave the same.
In fact tennis etiquette is probably more important at club level, where there are plenty of impressionable juniors that are at just the right age to take on board bad behaviour. If this is instilled as an appropriate way to behave on court at an early age, then it is most likely to stay with the player into adulthood.
Reasons For Bad Behaviour
Every player, even Roger Federer makes mistakes from time to time on the tennis court. No player is immune from hitting a duff shot it is a fact of the game, bad shots happen. It is how a player responds to these events that is the important thing, and shows the calibre of the person.
Never swear or throw your racket in anger, by the same token do not question line or net calls either by an opponent or an umpire. Just be adult about the whole situation and aim to rectify the injustice silently with your next shot. If you do this simple thing then you will see improvements in your game as one mistake does not lead to multiple further mistakes.
Tennis Etiquette
When playing at a social level, etiquette also comes in the manner you play the game. If you have been picked to play a random opponent from the clubhouse take stock of their physical condition and age.
If your opponent is considerably older than you and has problems stooping low, it would be seen as very poor form to keep on playing drop shots. If they are not too mobile it would be wrong to have them running around the court to excess. The point being that your opponent has just as much right to enjoy their game as you have. This will result in both of you having a pleasant experience.
To practice your tennis etiquette just play as much tennis as you can, book a court at your local club and meet friends and new playing partners in the clubhouse.
If you live near to Longueville, Riverview, Linley Point or Northwood then maybe you can consider Social Tennis? Tennis World Lane Cove is available in your area that can provide you the best and most advanced facilities to help you improve your tennis game