Get active these school holidays!
Camp 1: Monday 29th June – Friday 3rd July
Camp 2: Monday 6th July – Friday 10th July
Camp 3: Monday 13th July – Friday 17th July
Camp 4: Monday 20th July
Lunch can be ordered at reception before camp each morning. A free sausage sizzle is provided for lunch on Fridays of Camp
Our holiday programs run during all school holidays (including private school holidays) and staff development days so you can leave your kids with us for a day, week or a few weeks and rest assured they will play lots of tennis, sport and have lots of fun!!
The camp is aimed at children between 4 and 14 years old.
About the camps
Our coaches engage the children in basic coordination skills and games to get them used to hitting with a racquet. Special tennis balls are used to assist development with larger and softer balls to improve skill level and confidence. Children will maximise their development by staying with their peers for the duration of the camp.
On each Friday, there is a complimentary BBQ provided for the Children to celebrate the end of tennis camp, and a round robin tournament with trophies and prizes.
Are there any breaks?
Yes! There are many breaks throughout the day, including meals and free play. We also can provide food from our kiosk to assist parents.
Simply fill out a lunch order form at the start of each day (and pay at the counter) and the food will be provided to your child within the the allocated meal breaks throughout the day.
---
Excursions will be back after the restrictions are lifted.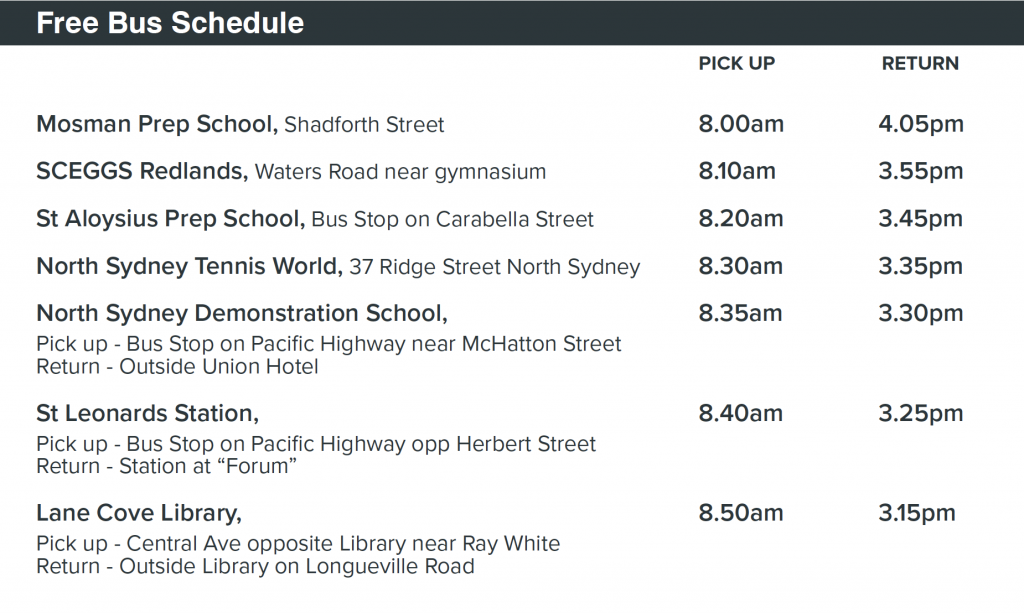 The camp also includes:
Activities from 9am to 3pm
Before care available from 7:30am
After camp supervision 3pm – 6pm
Before care $10/After care $10
SAUSAGE SIZZLE on Friday
Lunch orders available to order at reception each morning
Prizes, gifts and awards ceremony on last day
Free racquet hire 
WHAT TO BRING:
Water/Sun cream/Hat/Lunch/Jumper/Light rain jacket
snacks for recess & afternoon tea/golf clubs if owned